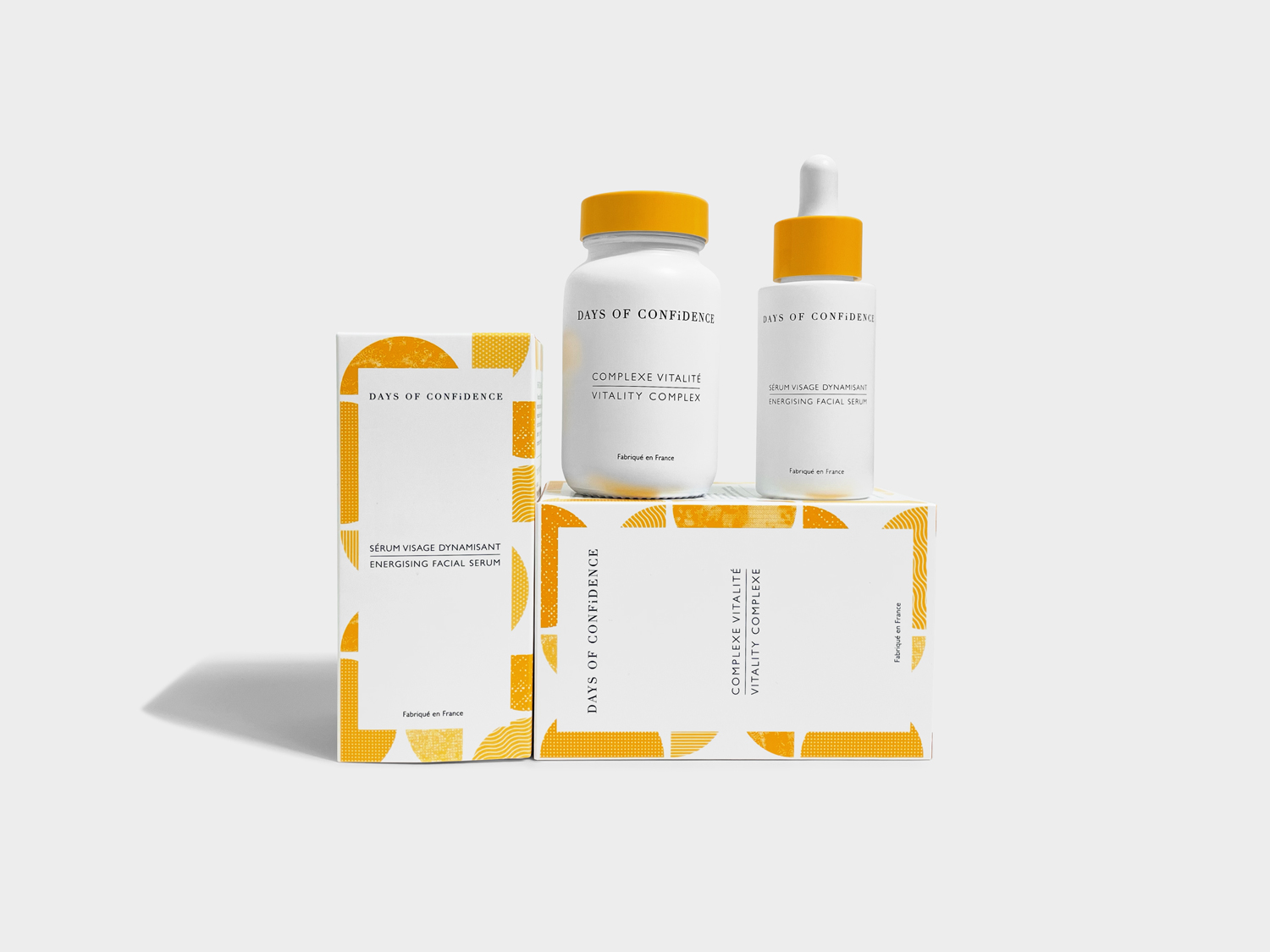 Vitality duet
The combination of Vitality complex and Energising facial serum delivers a dual wellness and beauty benefit to achieve long-lasting and convincing results.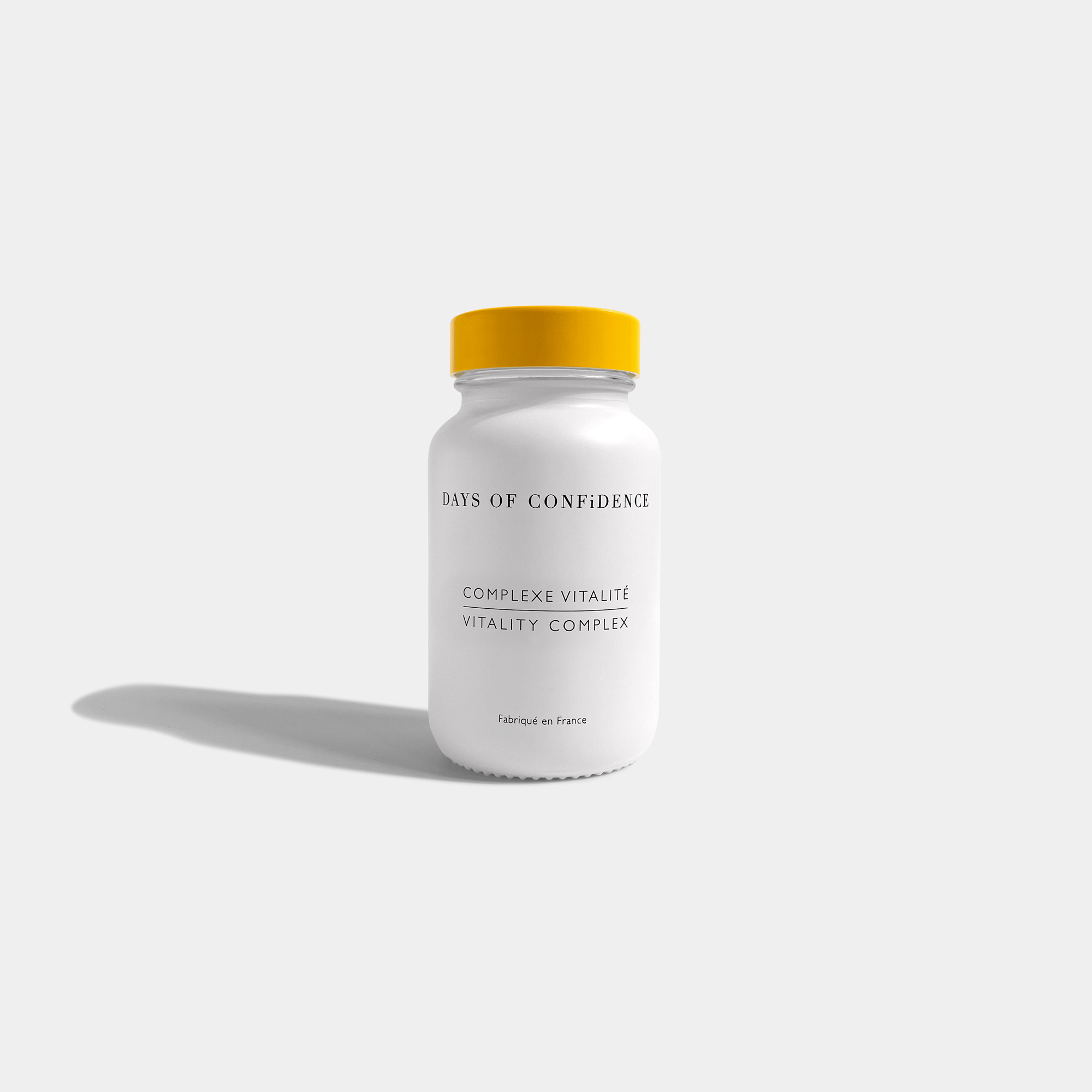 Vitality complex
Our proprietary Vitality complex' balanced formula is based on two potent plants, Siberian Rhodiola and Rosehip, as well as 8 essential vitamins designed to boost your energy level throughout the day, improve your cognitive function (memory and focus) and strengthen your hair and nails.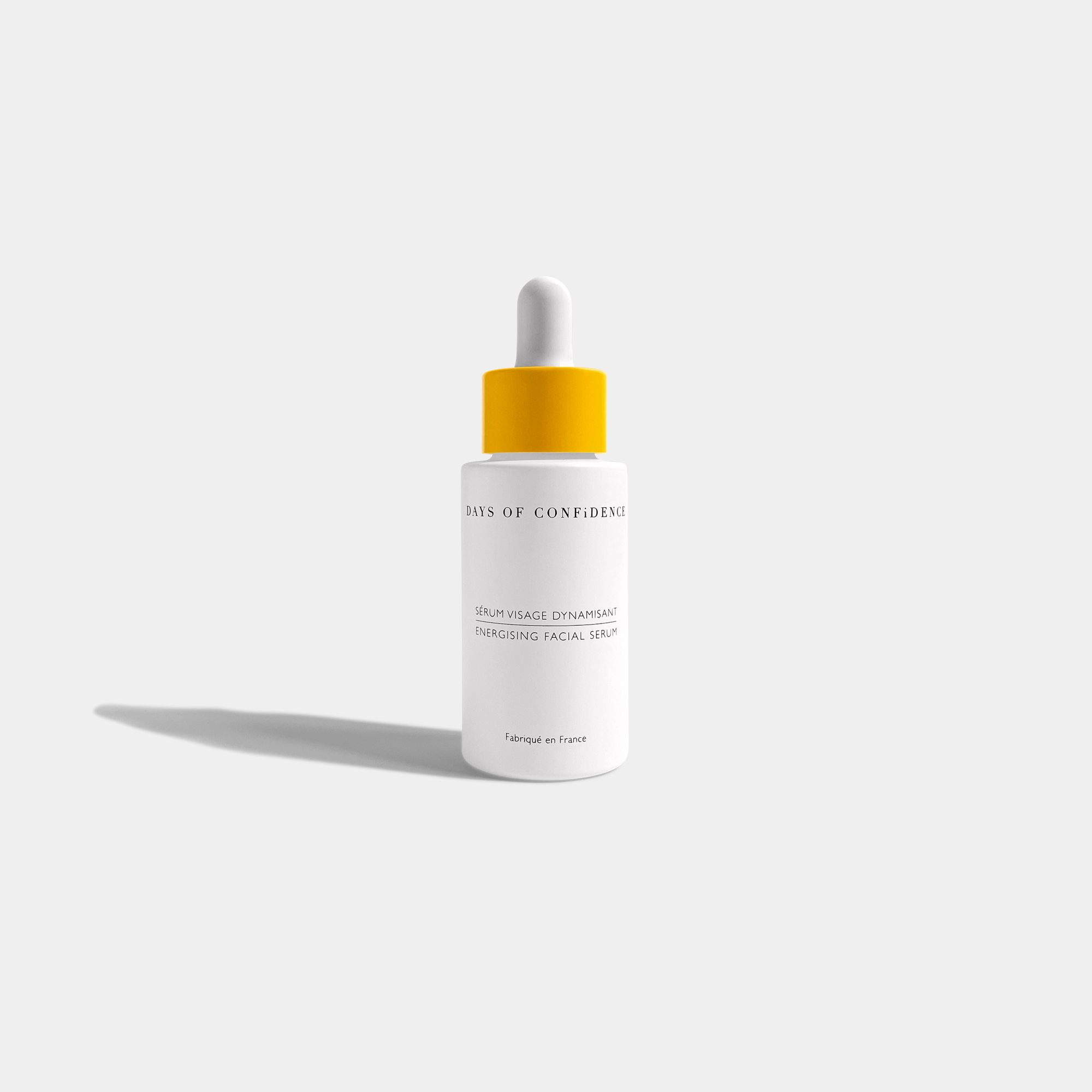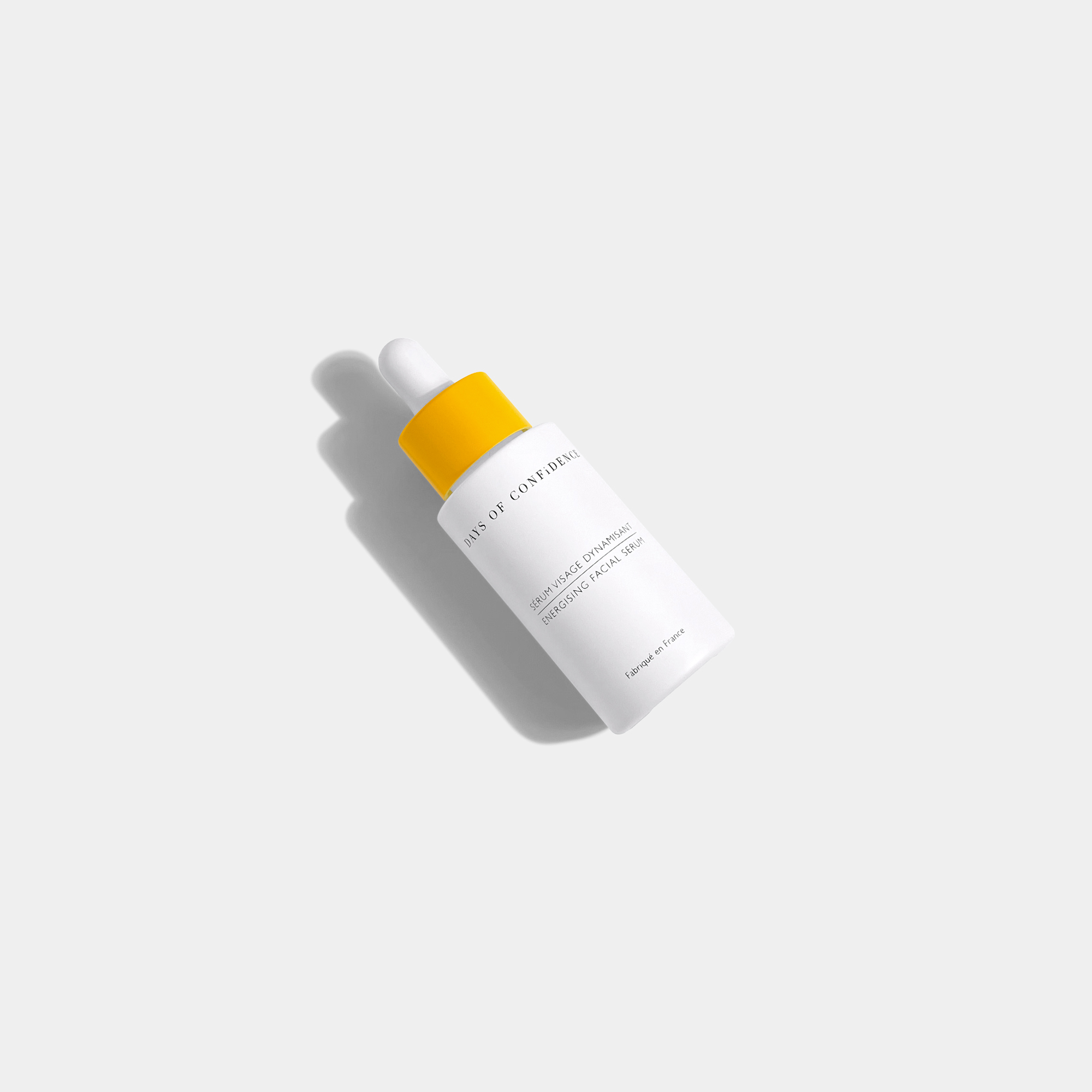 Energising facial serum
This lightweight and fluid serum is 100% natural and contains 82% of organic ingredients as well as 92% of highly concentrated actives. It balances your skin's PH level in order to limit sebum production, regulates your microcirculation, prevents redness and shine, and helps to correct tone and dullness to give you a more even complexion and firmer skin.
The energizing serum, while ideal for all skin types, is particularly suitable for dry and tired skin. As soon as you apply it you will smell the invigorating scent of cut grass and feel a tightening effect that will leave your skin ready for the application of our urban shield cream or our radiance cream.