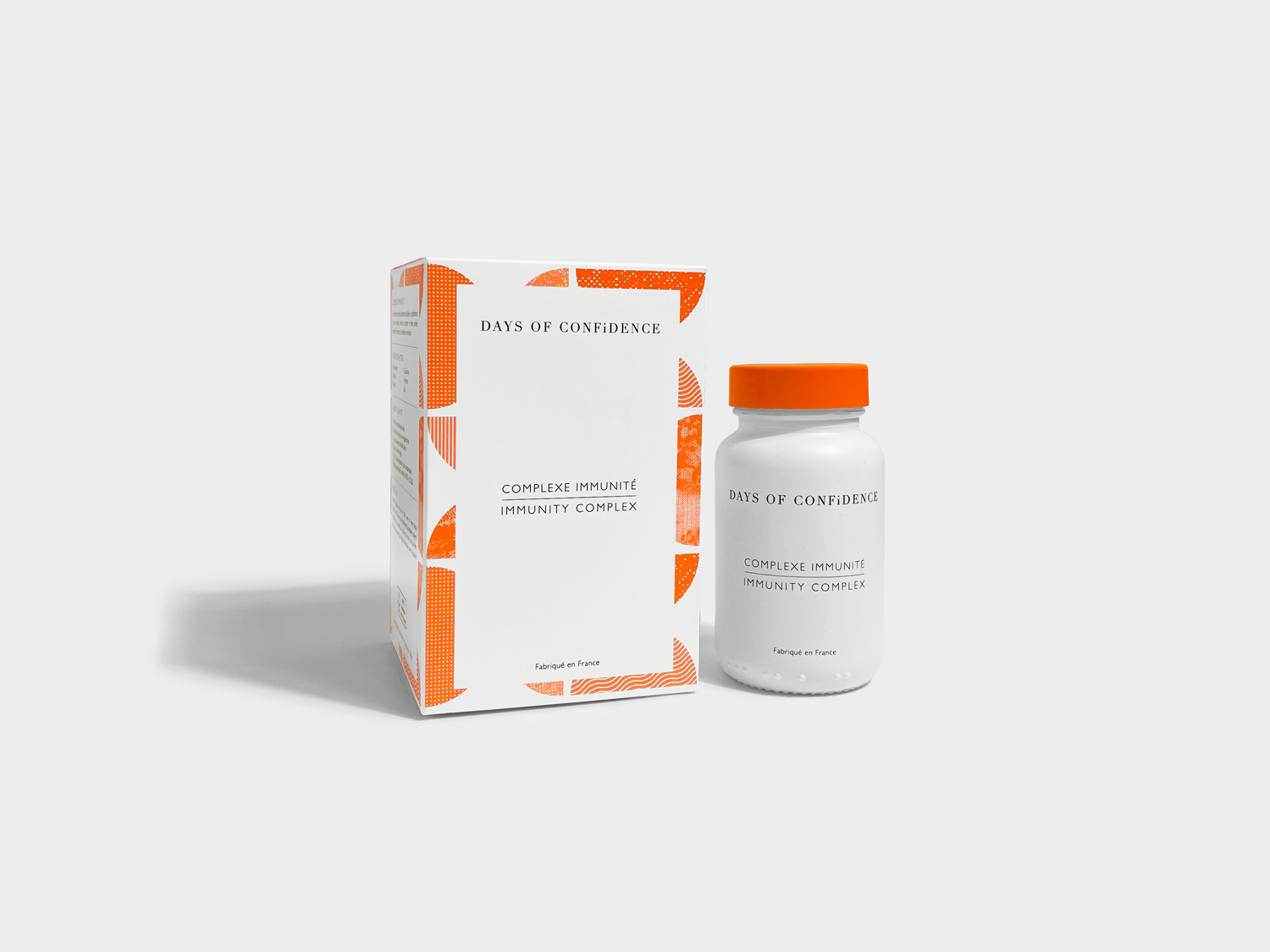 Immunity complex
60 capsules - 20 days supply
Immunity is the foundation of wellness. Without immunity, the body cannot defend itself against external aggressions such as viruses and diseases. The body as a whole is then compromised, and this will naturally affect the skin's health. This general weakening of our body's defenses leads to numerous symptoms, such as lack of appetite and weight loss, recurrent colds and infection, healing problems, and fatigue. Our proprietary Immunity complex provides the fundamental nutrients, which we are often lacking, to help you maintain your immunity at an optimal level.
10% discount, the best way to never forget your dietary supplements. Learn more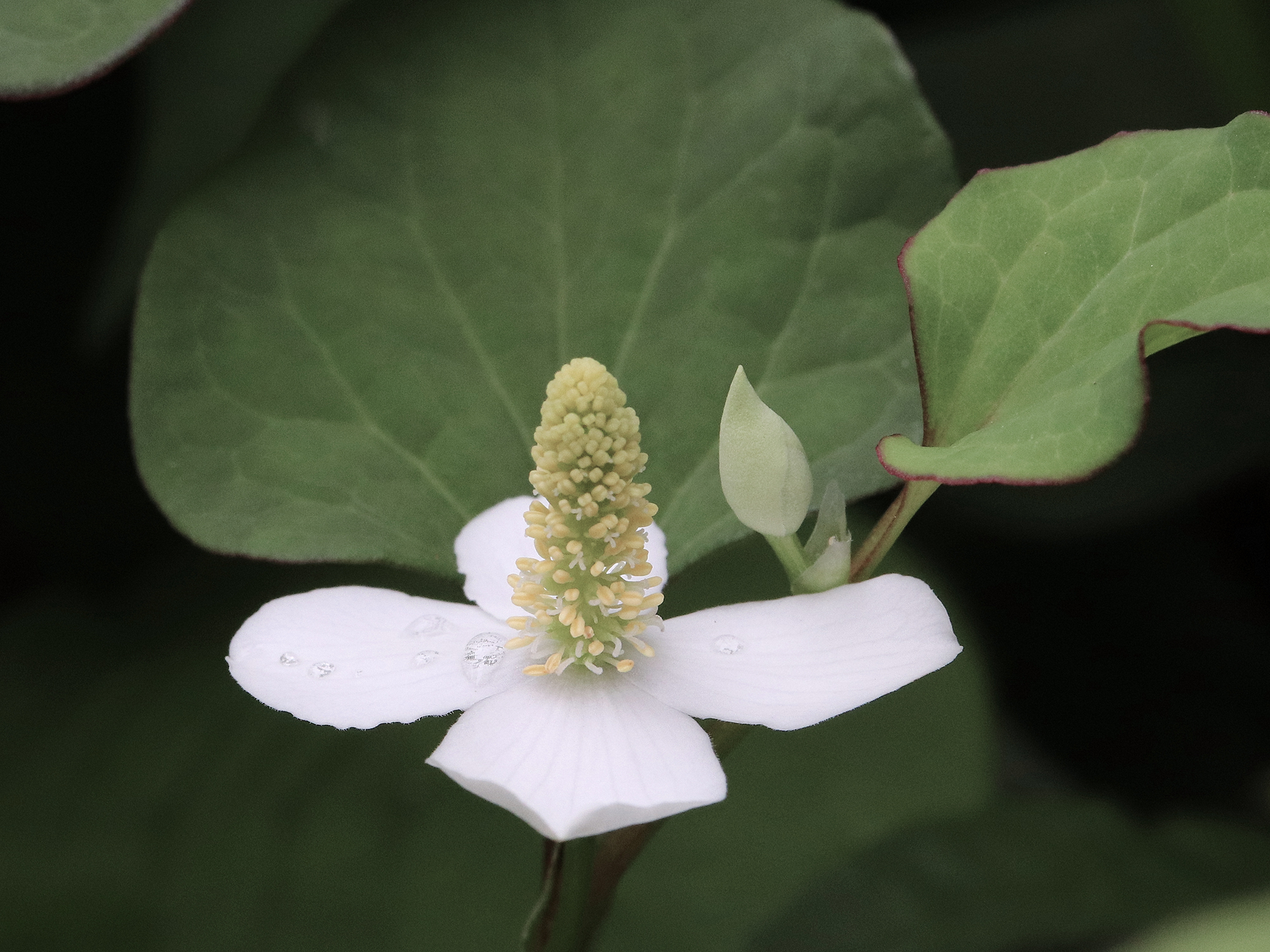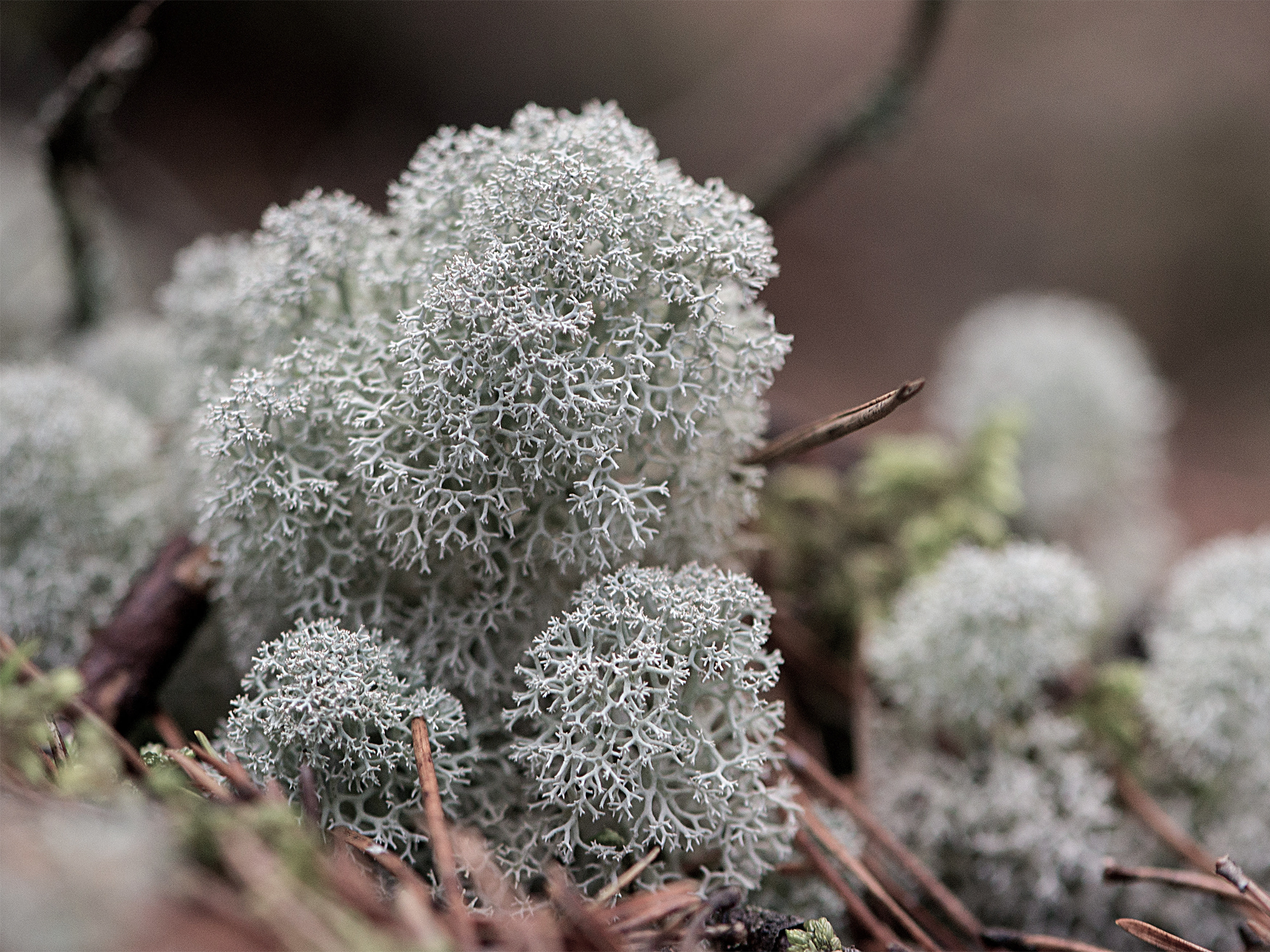 Chameleon plant, houttuynia cordata
Native to South East Asia, Chameleon Plant contains polyphenols, potent compounds high in antioxidant activity that battle free radicals. Free radicals damage other compounds, cells, and DNA and research has linked free radicals to aging, cancer, and many other ills. Chameleon Plant has been billed as an excellent free radical scavenger and helps neutralize circulating free radicals. In addition, research has shown that Chameleon Plant may help support the immune system by stimulating the production of lymphocytes, white blood cells that are crucial for the body's natural defence system.
Vitamin D3
Long known for its major role in bone health, we now know that Vitamin D plays a critical role in strengthening the immune system. It is also essential to neuromuscular functioning. Not that many foods that have high vitamin D3 content: salmon, mackerel, sardines, herring and cod liver. It is therefore difficult to cover all our Vitamin D3 needs exclusively by our diet (only 10 to 20% of our needs our covered). The rest of our needs can be covered by spending time in the sunlight (from March to October), 20 minutes on a daily basis or by taking supplements for the rest of the year (October to March in the Northern hemisphere). Indeed, during fall and winter the sun is too low and the length of the UV rays is not sufficient for our skin to absorb vitamin D3.
Zinc
Zinc is well known for its action on skin, nails and hair and its antioxidant effects on oxidative stress. However, its benefits do not stop there. It also has a role to play in the immune system by increasing the number of T cells, accelerating wound healing, bone strength and the good functioning of the central nervous system.
L-Glutamine
Glutamine is an important amino acid with many functions in the body. It is a building block of protein and critical part of the immune system. It is a critical fuel source for immune cells, including white blood cells and certain intestinal cells. However, its level can decrease due to major injuries, burns or surgeries. If the body's need for glutamine is greater than its ability to produce it, your body may break down protein stores, such as muscle, to release more of this amino acid. Additionally, the function of the immune system can be compromised when insufficient amounts of glutamine are available.
L-Arginine
It is an amino acid which sustains the immune system by acting on the intestine wall: it impedes the adhesion of leucocytes to the lining of the endothelium and stimulates their phagocytic functions. Arginine also improves wound healing.
Vitamin K2
Most people have never heard of vitamin K2. This vitamin is rare in the Western diet and hasn't received much mainstream attention. However, this powerful nutrient plays an essential role in many aspects of your health. One of its most important functions is to regulate calcium deposition. In other words, it promotes the calcification of bones and prevents the calcification of blood vessels and kidneys. It has a protecting effect against osteoporosis. Recent research has demonstrated that vitamin K2 could also have an impact on balancing the inflammatory response.
Chameleon plant, houttuynia cordata
Vitamin D3
Zinc
L-Glutamine
L-Arginine
Vitamin K2
Premium and bioavailable ingredients.
No fillers or preservatives.
Gluten, yeast and dairy free.
Vegan capsule and formula.
GMO-free, irradiation free and nano particles free.
Manufacturing processes certified ISO 9001 and 22.000.
A TITRATED EXTRACT is a plant extract in which the concentration of the active ingredient is guaranteed.
OVERDOING IT ON YOUR DAILY INTAKE of vitamins and mineral is of no use as everything your body doesn't need is flushed out when you urinate. However, if your nutritional supplements are under dosed then your body is not receiving the adequate quantity to function well. That is why we dosed all our supplements to cover 100% of your DVs (daily value) as recommended by the World Health Organization.
INTESTINAL HEALTH AND GLUTAMINE
L-glutamine can also boost immune cell activity in the gut, helping prevent infection and inflammation, as well as soothing the intestinal tissue. Because L-glutamine is used for energy production, it can support the reduction of intestinal spasms. Supplementing with L-glutamine is the most effective treatment to heal the gut lining for those suffering from leaky gut, malabsorption, or inflammatory bowel disease (IBS, Crohn's, Ulcerative colitis).
Take 3 capsules a day in the morning with a glass of water. 20-day program. Nutritional supplements should be used as part of a healthy lifestyle and should not be used as a substitute for a varied and balanced diet.
For 3 capsules :
Dry extract of above-ground chameleon plant - 450mg
Arginine - 260mg
Glutamine - 400mg
Vitamin D3 - 25µg - 500% of DV*
Vitamin K2 - 100µg - 133% of DV*
Zinc - 15mg - 150% des AR*
*DV : Daily Value
Dry extract of aerial part of chameleon plant (Houttunya cordata) - glutamine - capsule shell : hypromellose - arginine - soluble acacia fibre - zinc citrate, menaquinone (vitamin K2) - lichen powder (Cladonia rangiferina) titrated in vitamin D3.