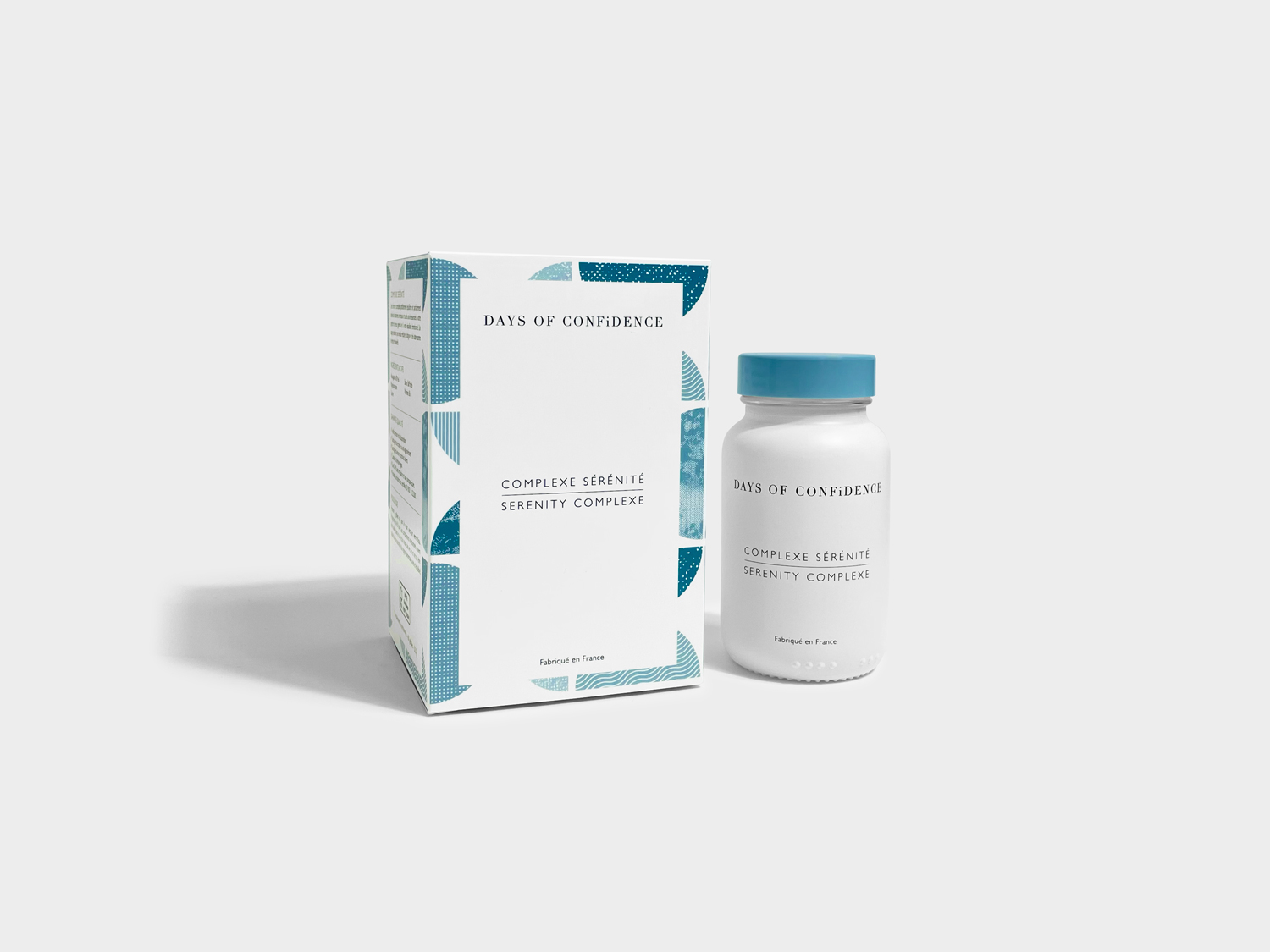 Serenity complex
60 capsules - 1 month supply
Our Serenity complex´ proprietary formula contains patented Ashwagandha KSM 66® , patented saffron as well as natural marine magnesium, taurine, and Vitamin B6; all essential ingredients to support your central nervous system. It is ultra-concentrated to help you significantly relieve your stress and anxiety, as well as regain a restorative sleep and good emotional wellbeing.
10% discount, the best way to never forget your dietary supplements. Learn more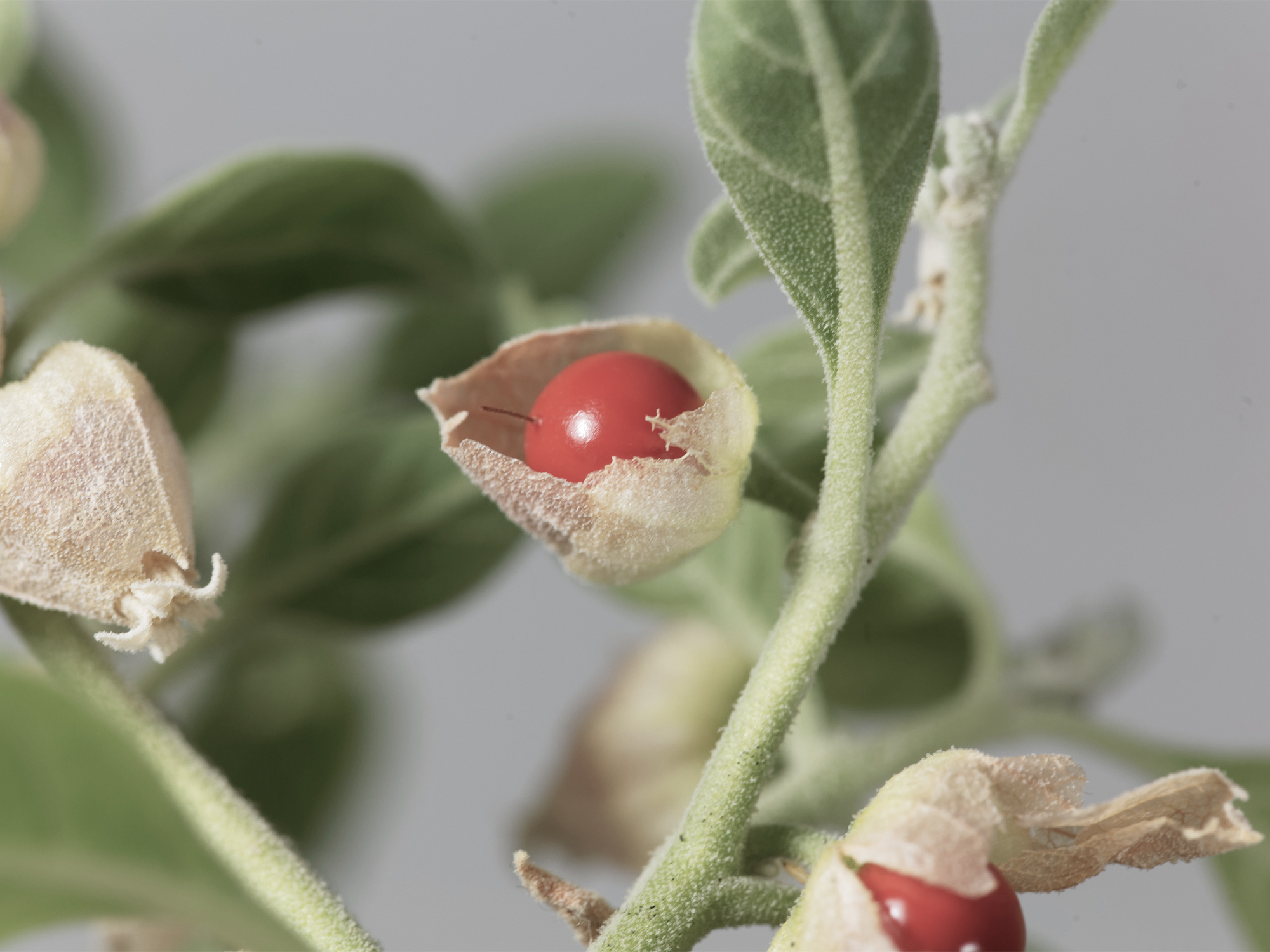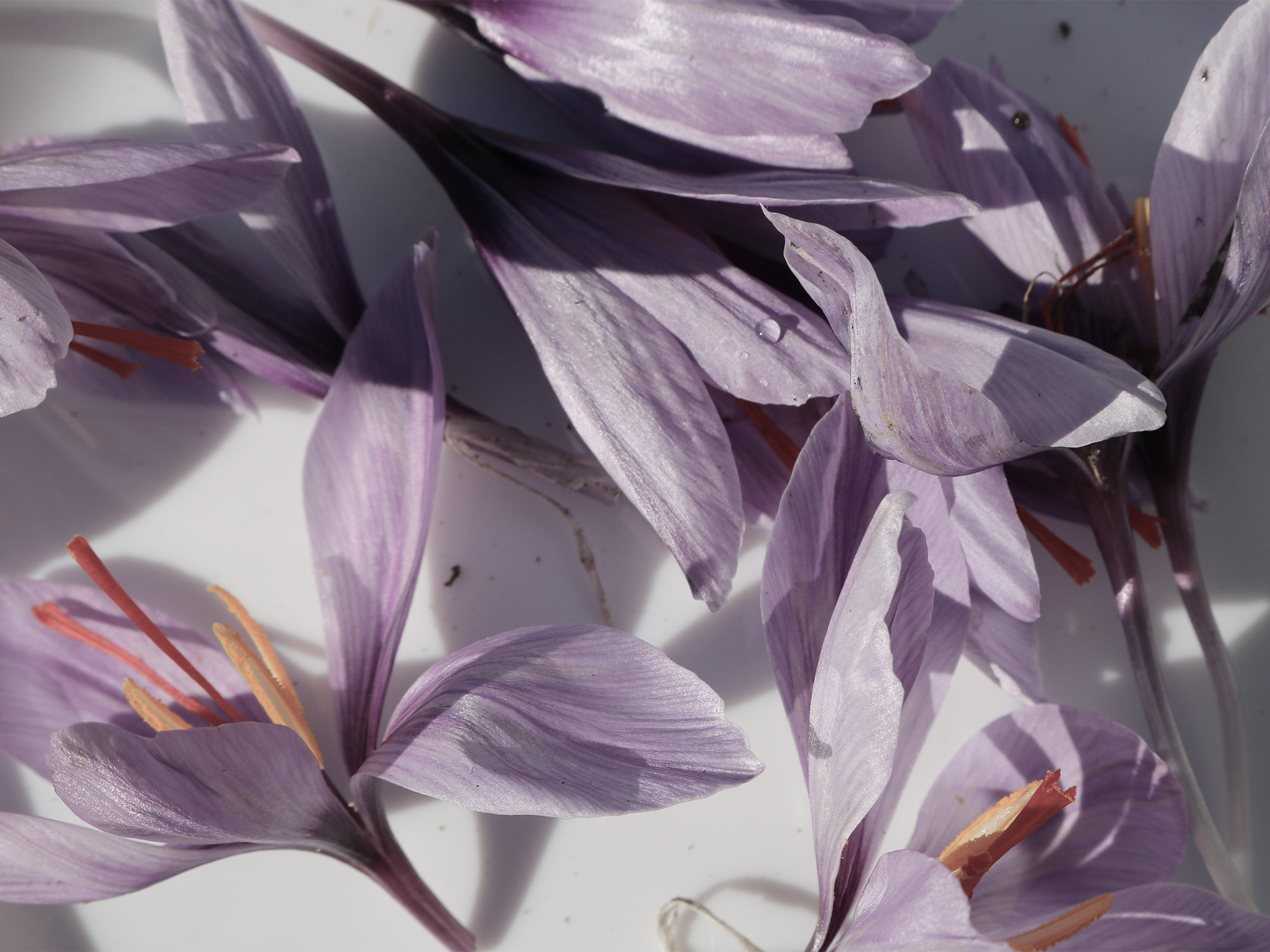 Patented Ashwagandha KSM-66® extract

Ashwagandha is the flagship herb of Ayurveda, the traditional system of medicine from India. Ashwagandha promotes balance in the body. It is an adaptogenic herb that helps the body successfully adapt to stressful conditions. It is also called 'withania somnifera' due to its high concentration in withanolides which directly affect the production of cortisol, also called the stress hormone. Due to its balancing and relaxing effects, it will improve your sleep quality and may help with the treatment of insomnia.
Patented saffron extract

Saffron has a direct impact on the central nervous system. Saffron has traditionally been used as a mood stabiliser for centuries as it balances brain neurotransmitters, such as serotonin (the feel good hormone). Low serotonin levels lead people to feel unusually irritable or down for no apparent reason. Saffron's sedative properties are essential for treating sleep disorders that are often linked to depression.
Marine magnesium

Magnesium is a critical component in more than 300 biochemical reactions between cells, neurones, neurotransmitters, blood, oxygen, muscles and nerves. It is an essential mineral to the body's correct functioning. Low levels of magnesium are a leading cause of stress, irritability, fatigue and overall emotional burnout. It is critical to ensure a sufficient daily intake of magnesium and to make sure of its bioavailability so that it is properly absorbed by your body.
Vitamine B6
Vitamin B6 is one of the B vitamins that benefit the central nervous system. It is involved in producing the neurotransmitters serotonin and norepinephrine, and in forming myelin. Vitamin B6 also has the effect of 'escorting' magnesium into the cells where it's needed as well as facilitating the absorption of taurine.
Taurine
Taurine is an amino acid that occurs naturally within the body and that is abundantly found in the brain. It calms the nervous system by facilitating the production of the neurotransmitter GABA. By helping to raise GABA levels, taurine will allow your body to manage anxiety so that your thoughts don't go spiralling out of control and you don't get the associated cortisol and adrenaline spikes that go with anxiety and stress.
Patented Ashwaghanda KSM-66® extract
Patented saffron extract
Marine magnesium
Vitamin B6
Taurine
Premium and bioavailable ingredients.
No fillers or preservatives.
Gluten, yeast and dairy free.
Vegan capsule and formula.
GMO-free, irradiation free and nano particles free.
Manufacturing processes certified ISO 9001 and 22.000.
A TITRATED EXTRACT is a plant extract in which the concentration of the active ingredient is guaranteed.
KSM-66® ASHWAGHANDA: THE GLOBAL REFERENCE
KSM-66®'s maker is the only ashwagandha manufacturer in the world with its own farms, production facilities, testing laboratories, research center and distribution. It distinguishes itself from its competitors by the level of transparency about its manufacturing processes and the result of it research laboratory's analysis. KSM-66® is the ashwagandha root extract with the most extensive set of research studies and clinical trials (22). It is also the botanical with the highest number of certifications.
https://ksm66ashwagandhaa.com/clinical-studies/
Sourced in India and containing the complete range of withanolides contained in the root.
KSM-66® is the highest concentration, most bioavailable full-spectrum root extract on the market today, retaining all the natural constituents of the herb in the original balance.
KSM-66 has the highest percentage of withanolides of all branded root-only extracts available today. It has more than 5% concentration of withanolides as measured by HPLC.
KSM-66® is produced using a first-of-its-kind, unique extraction process, based on "Green Chemistry" principles, without using alcohol or any synthetic solvents.
PATENTED SAFFRON
Contrary to the majority of saffron on the market, our patented saffron is the only one benefitting from 10 clinical studies proving its effectiveness and its richness in active compounds.
Take 2 capsules a day in the morning with a glass of water. 30-day program. Nutritional supplements should be used as part of a healthy lifestyle and should not be used as a substitute for a varied and balanced diet.
For 2 capsules :
Marine magnesium - 360 mg - 96% of DV*
Taurine - 200 mg
Ashwagandha extract - 100 mg
Saffron extract - 6 mg
Vitamin B6 - 1,4 mg - 100% of DV*
*DV : Daily Value
Oxyde de magnésium - Fibre soluble d'acacia - taurine - enveloppe de la gélule / capsule shell : hypromellose - extrait sec de racine d'ashwagandha KSM 66 (Withania somnifera L.) - extrait sec de stigmate de safran (Crocus sativus L.) - chlorhydrate de pyridoxine (vitamine B6).